My.TreeHouse Performance Application
Responsibilities: Strategy, Research, Interaction Design, Visual Design
Intro
The original goal behind this application was to give consultants a digital tool that allowed them to capture the performance and efficiency of a home. By capturing this information, the tool would then provide valuable insights back to the business, consultant and customer. For the business, it would provide a data set that the business could analyze and create better recommendations by comparing individual home data to large pools of home data. From a consultant perspective, this would allow them to capture the home in a simple and intuitive way. The data collected would automatically be organized and create recommendations that the consultant could then share with the customer. Customers would then receive a dashboard view of their home that displays the systems that make up the home, along with personalized recommendations from the consultant.
UX
Prior to creating this tool, consultants were documenting the home's information using a hand written journal. They would walk around a home, documenting things like room measurements, any broken system piece, and any opportunities they identified for a system change (i.e. replace HVAC unit). At the end of that, it was up to the consultant to parse through all the information collected and then choose what needed to be shared back to the customer. This obviously was an inefficient use of time and often lead to customers not receiving the critical information they needed.
One of the first things I focused on when trying to think holistically about how to design this tool, was how to organize all of the different data into something that could then be shared back to a customer (without overloading them). I realized that the consultants were walking around a home several times, trying to organize the data along the way. In example, when the consultant was documenting the HVAC system, they would walk around the entire home, and count the number of vents. They would then do the same thing for windows, doors, lights, etc., each time walking around the home. Instead of following this idea, I proposed a process where the consultant would walk into a space (room) and then document all components within that space, regardless of what system they were tied to. Once they finished one space, they would move onto the next, and so on. This shift in process aloud us to categorize these three pillars of data nicely (Systems, Spaces, Components).
UI
I initially started testing polished UX screens to validate some of the new ideas we were exploring, often giving the prototypes to the consultants to get feedback. I then went through several iterations of high fidelity designs, with each round adding a higher level of quality and standardization before heading into development. The creative team already had an extensive set of custom icons, but did not have any for spaces of components (only systems). This lead to the creation of close to 50 new icons to add to the library.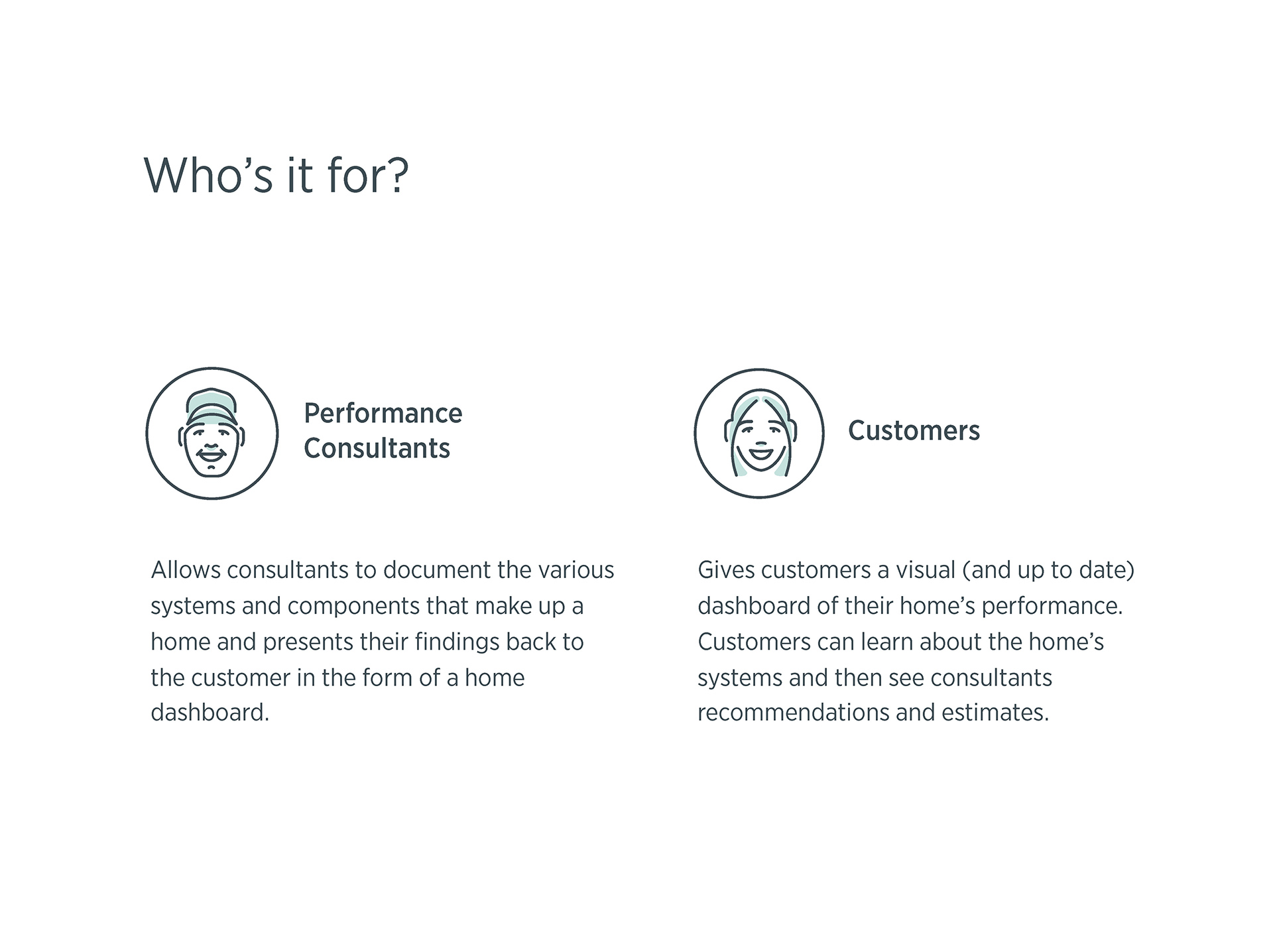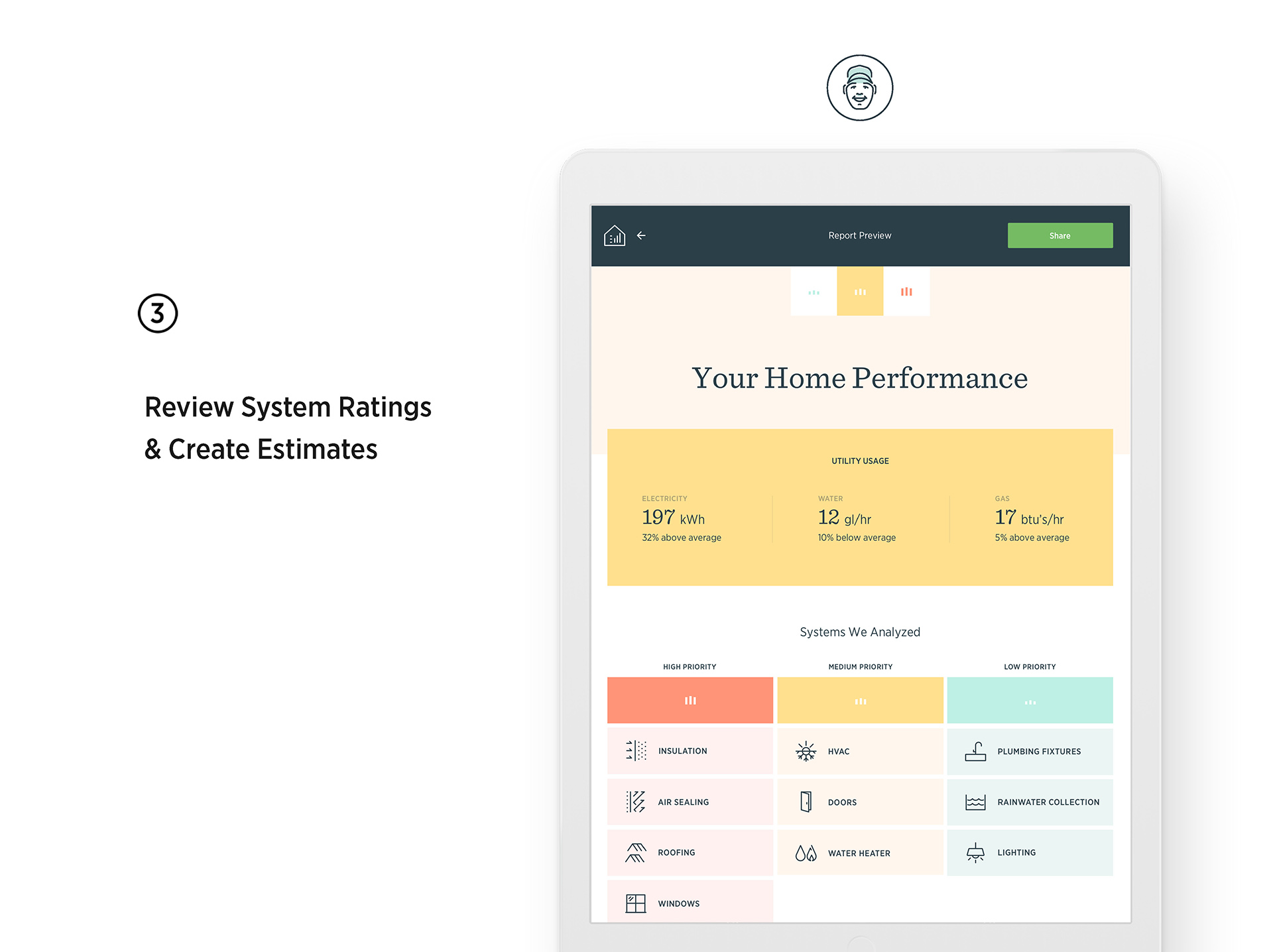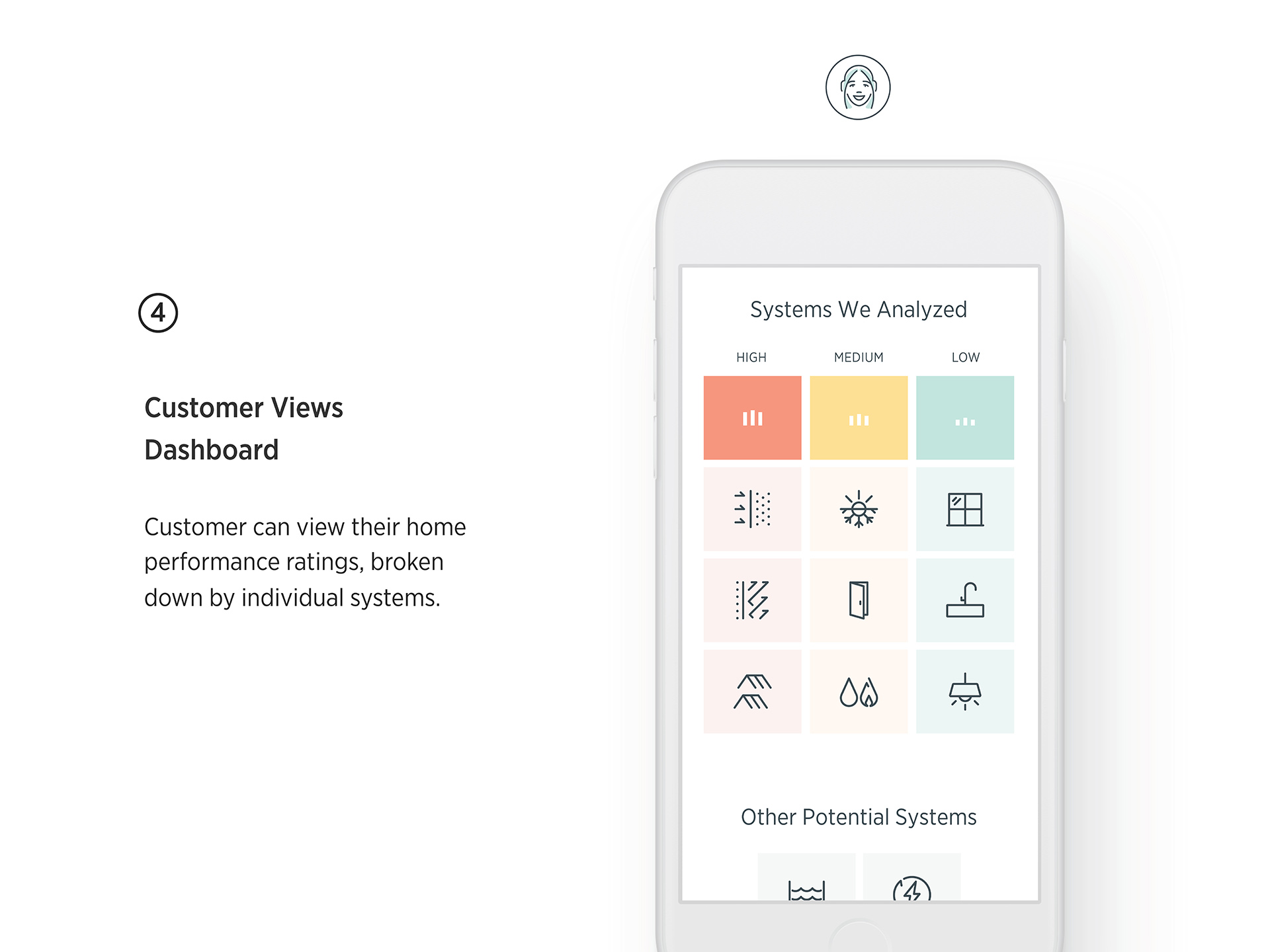 This application is currently in closed beta and will go through a few more rounds of iterations before a public launch in mid-2018.
Technology: React web application