Nest Partnership
Responsibilities: Creative direction, all UX, all UI
Overview
Because of TreeHouse's experience with home projects, and as one of Nest's biggest resellers, Nest chose TreeHouse to partner with for their recent safety product line launch. This new line of products, along with Google's Home products, marked a significant milestone for the two companies. . .
. . . A complete smart home experience.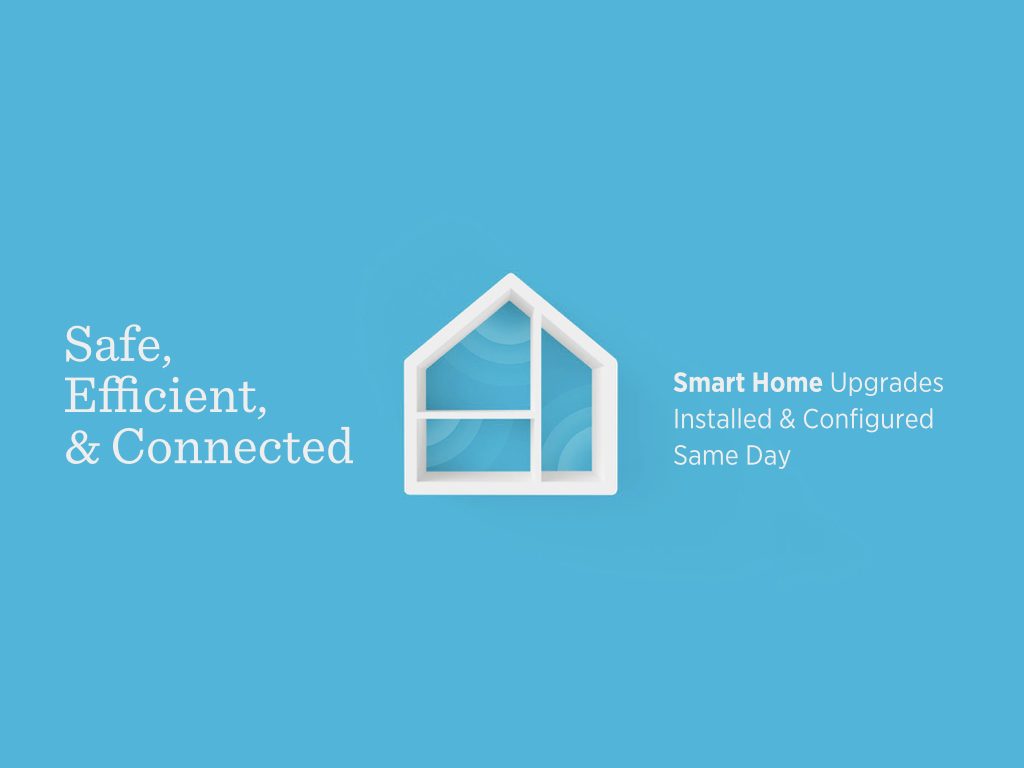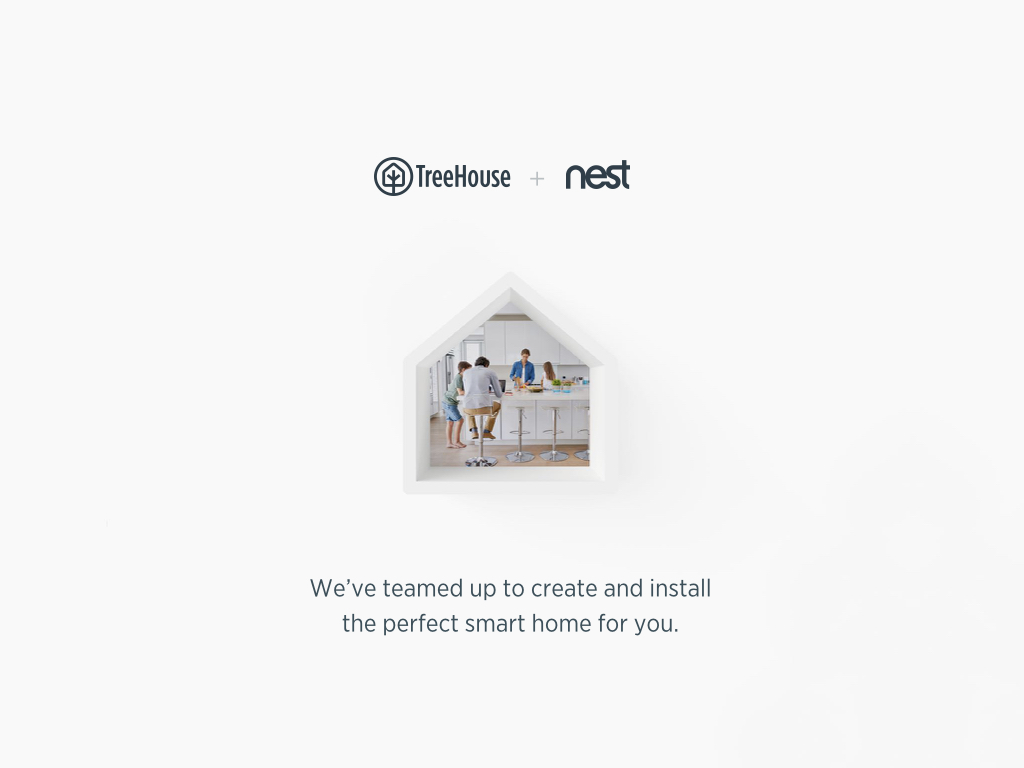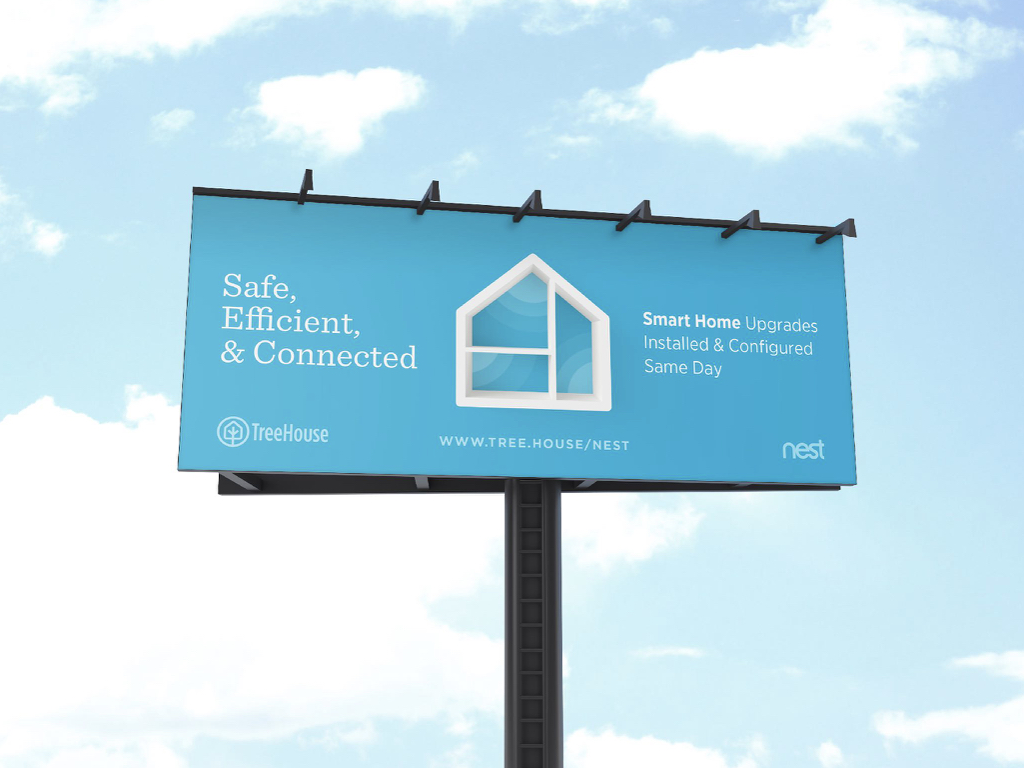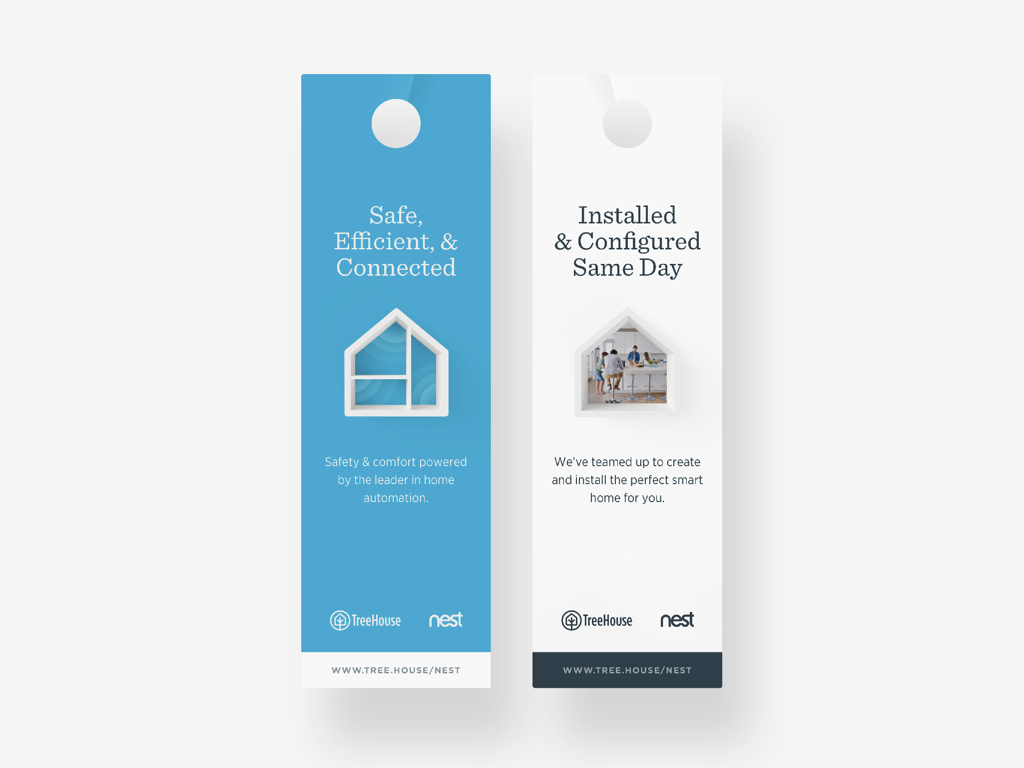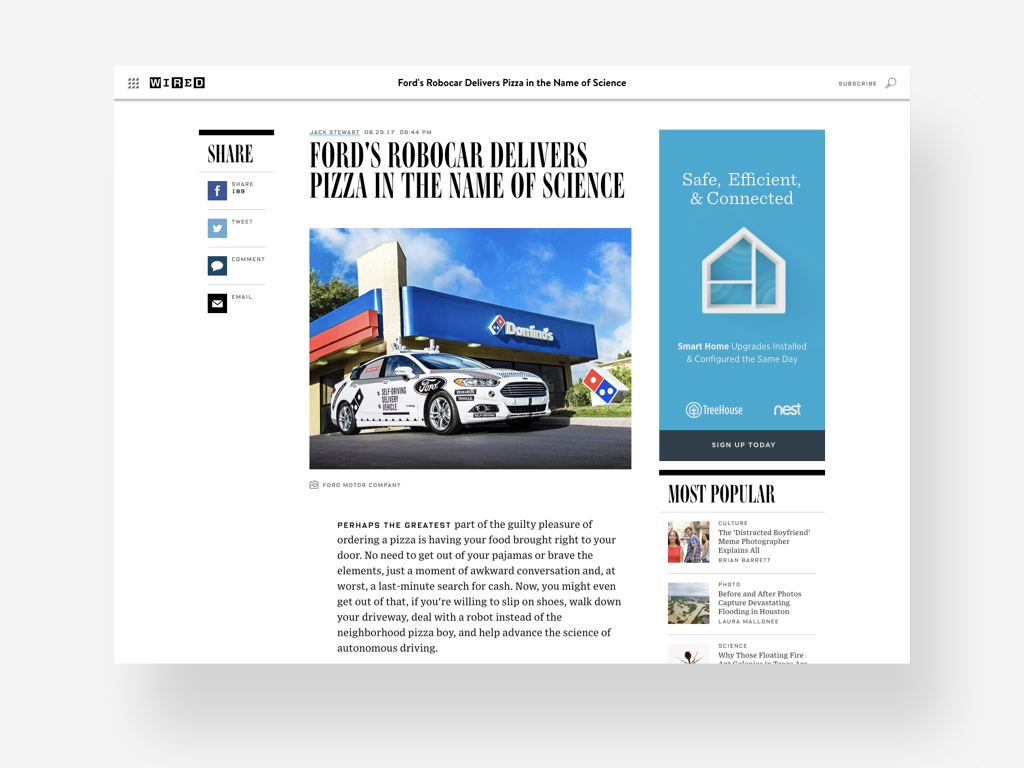 There were two parts of this partnership. First, TreeHouse was to build a new smart home shopping experience based on an estimate concept that could effectively suggest the right product combinations and quantities based on the home size with the customers interests. This shopping experience is used online (and automatically schedules the install), but is also used on in-storekiosks.
The second part was to create a widespread marketing campaign that would run alongside the launch of the new Nest products and the new service TreeHouse was offering. It was my responsibility, in addition to creating the digital experiences, to create the campaign strategy as well as the visual identity guidelines so that we could execute a large rollout of the campaign.
This product (and campaign) launched in October 2017 in the Austin and Dallas metro areas. You can view the online experience here.